---
Promoting the adoption of IPv6 for the preservation of an open Internet.
---
News
SixSpotting is now live! If your browser says the site is unavailable, please contact your ISP or network administrator and let them know there is a site on the Internet you cannot reach.
---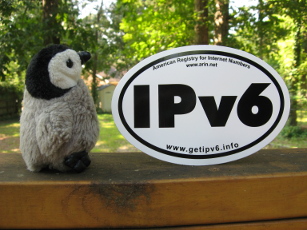 Did you get one of these stylish IPv6 stickers? Send us an action shot!
E-mail stickers at this domain and you'll be featured in our gallery!